Overview.
Works of art and design impact our lives on a daily basis. From the clothes we wear, to the high tech tools we rely on, good art and design requires an understanding of visual language, functionality and innovation.
Our goal is to help you develop foundational skills, to encourage exploration in various art materials and techniques, and to inspire innovation and self-expression. Studio course offerings include fundamental studies in drawing, color theory, 2D/3D design, and graphic design, as well as courses that advance creative practice in drawing, painting, sculpture, small metals, and digital media. Art history courses appeal to both art majors and GE students, laying the groundwork for a life-long appreciation of art and artifacts of world cultures.
Students interested in pursuing careers in Illustration, Animation, Graphic Design, Web Design, Art Education, Art History, Museum Studies, Architecture, Industrial Design, Fashion, Interior Design, and Fine Arts can begin their studies here. Non-art majors take art classes to enrich their lives with a creative outlet. 
Sign up for an art class and nurture your personal vision!
 
Image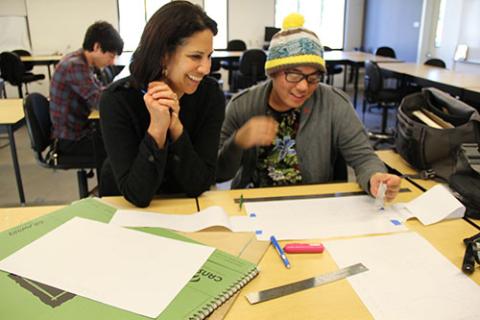 Associate Degrees + Degrees for Transfer
Image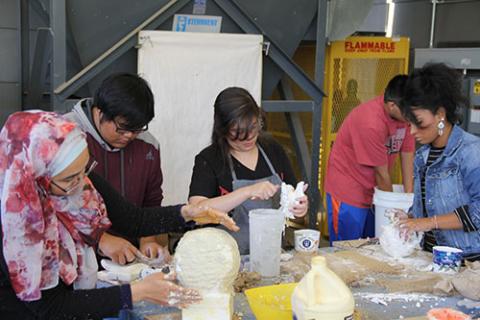 Art Gallery
The Evergreen Valley College Art Gallery is committed to serving the college and local community through exhibitions and programs that enrich the cultural life of the community, encourage inquiry, stimulate creative endeavors, and deepen the understanding of diverse ideas and cultures through the study of visual art.
The Art Gallery curates a variety of exhibitions annually, including student, faculty, and professional artists and designers. Local, national and international artists reflect a broad range of techniques, styles, and media.
Exhibitions are scheduled a year in advance. To submit a proposal for an exhibition, please download the Exhibition Proposal form, read and fill out the form, and email it to: Rachel.Lazo@evc.edu.
Subscribe to our Facebook page to be informed of upcoming exhibitions and guest speakers. 
 
TOOLS & RESOURCES
Resources To Support + Strengthen Your Studies
Art & Design Organization/ Student Club
The Art & Design Organization is a student club that is a part of the Associated Students governing body. The mission of the A&DO is to promote the visual arts on campus through support of the EVC Art Gallery, and by organizing workshops and events that serve to enrich the community with experiences in making and appreciating the visual arts. Subscribe to our Facebook page to be informed of A&DO events and activities.
 
Image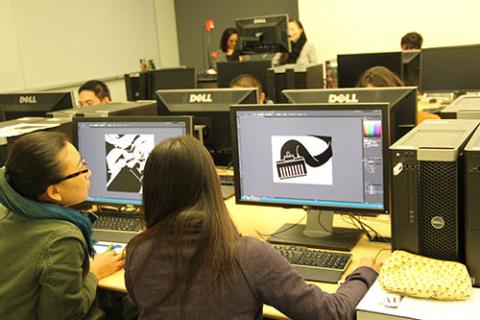 Contact
Colleen Calderon
Dean, Social Science, Humanities, Arts & Physical Education
---
Colleen.Calderon@evc.edu
MS3 Building, SA-246​