Overview.
This certificate focuses on the use of 3D laser scanning and GPS technologies in conducting surveys. Training is done using industry-standard equipment and technologies. This certificate will offer students an opportunity to develop basic training necessary to seek entry-level employment in the public or private Surveying and Geomatics industry. Students must complete the courses in this certificate at Evergreen Valley College.
Image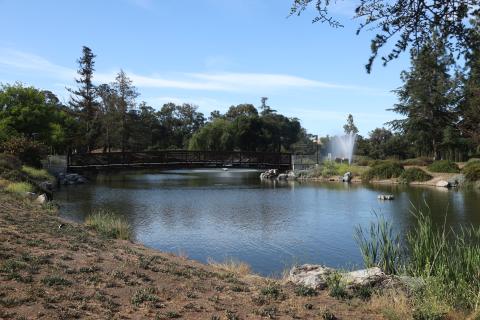 Program Learning Outcomes
Acquire appropriate GPS data for a particular survey.

Create a 3D model of a job site and produce survey points using a 3D laser scanner.

Collect data and produce an industry-standard report for surveys.
What is a Program Map?
A program map is a suggested semester-by-semester plan to help you complete the courses required for a particular degree or certificate. It is based on the major sheet for the particular degree or certificate you are interested in. It includes courses required for the major, general education and any necessary electives. 
A program map is a representation of the major sheet. It includes the specific specialty courses in a major, general education courses and any necessary electives. 
What is a Major Sheet?
A major sheet includes a description of the program you are interested in, what you can expect to learn once you have completed the program (Program Learning Outcomes) and the specific specialty courses you will need to complete within a major.