Evergreen Valley College Veterans Freedom Center (VFC) is proud to provide a supportive learning environment where our vet students focus on academic success and guidance to achieve their academic goals.  
EVC Veteran students provide a community of support to fellow Veteran peers and a welcoming space. 
Evergreen Valley College welcome all military connected students and dependents to utilize the services of the VFC.
We provide a space for students to study, socialize, and hang-out with peers and access resources to enhance academic and personal success.
Image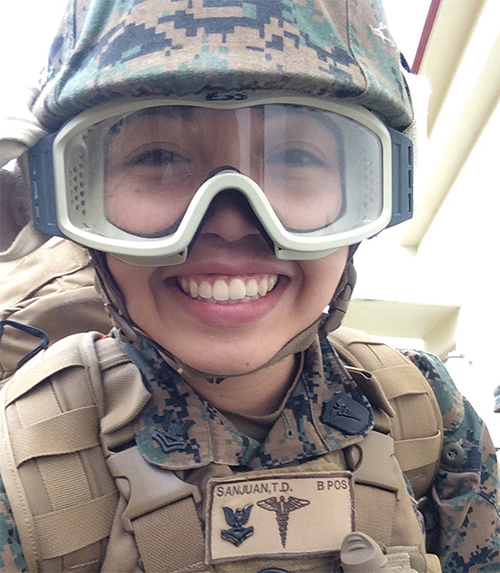 Image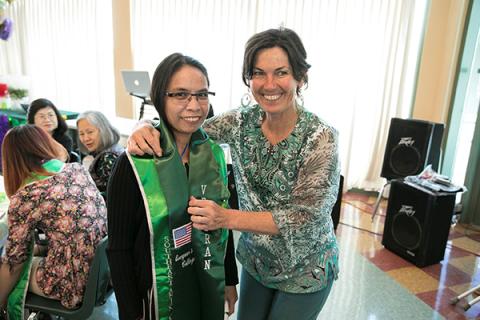 Thank you Veterans.
Our goal is to serve as the primary point of contact to assist with:
Veterans Affairs (VA) education benefits
VA certification for VA payments
Veteran Counseling Services
Assistance with accessing campus/community resources
Provide Veteran Scholarship resources
Additionally we have on site:
Study lounge with computers and free printing
Textbook Lending Library
Technology; Laptops, and Scientific Calculators
Veteran Events in the VFC 
Direct access to Veteran Counselors 
Assistance with accessing campus and community resources
Evergreen Student Veterans Club
Tools & Resources
Resources to Support + Strengthen Your Studies
Getting Started.
1. Apply to EVC
The Apply Now button will take you to OpenCCC, an online application system used by Evergreen Valley College and other California community colleges.  (Have a Button for "Apply Now")
Registration Instructions (Title)
Online Registration for New MyWeb Users (sub-title)
Log on to http://MyWeb.sjeccd.edu
Click on the LOGIN button at the top of the screen.
Click on FIRST TIME USER button.
Type in your last name and either your social security number or Colleague (Student) ID number assigned to you upon admission to the college.
Click on SUBMIT button.
Your User Name will appear at the top of the page in small lettering. This is for privacy purposes to prevent other students in a public setting from viewing this confidential information. Make a note of this user name for your future reference. Your user name is the first two characters of your first and last name, plus the last 4 digits of your Colleague (Student) ID number. For example:
Student = Wyatt Earp
Colleague ID = 0078459
User Name = wyea8459
Click on LOGIN button to return to the main login page
Go to "Frequent Users"
Type in your User Name
Type in your Password, as follows for first time usage: For security reasons the first time you log into MyWeb your password will be your date of birth. Example: If your birthdate is December 23, 1980 you would type in 122380.
Click on SUBMIT button.
All First Time Users will be prompted to change their password. "Your password has expired" message will appear on the screen. You will be required to make this password change at this time. Be sure you select a password that is unique to you, in accordance with the instructions on the screen, but easy for you to remember. The password has to contain both letters and numbers (alpha-numeric) with no less than six letters.
We recommend that you make a note of your User Name and Password, but keep this note in a secure area. Do not share your User Name and Password with anyone. The information that you will view on the Web is confidential to you as the student and is protected by a Federal law known as the Family Educational Rights and Privacy Act (FERPA). For more information regarding this law, use the college catalog to view all of your rights as a student.
When you have successfully logged in, you will see the "Student Menu" prompt. Click on the option you wish to view or use.
2.  New Students
Apply to EVC for Admission
Contact Veterans Freedom Center
Take Placement Test (ESL) or Multiple Measures *
​Schedule appointment with Veteran Counselor
Register for classes
Note: The deadline date for a complete Veteran file to the certifying official is August 1st.
*Multiple Measures - Provide high school transcript for multiple measures assessment (placement) by the college counselor. Growing evidence indicates that school transcripts and non-cognitive variables greatly improve the accuracy of the initial placement process. Students are encouraged to utilize their high school transcript in lieu of taking the placement test when completing the matriculation process. ​​To schedule a multiple measures assessment with a counselor, please call (408)223-6789
3.  Continuing Veteran Student
Follow your Ed Plan - take classes that had been approved by the Veterans​​ Counselor.
Complete Class Certification Form each semester you are taking classes at EVC and submit it in accordance with your approved education plan to the Office of Admissions & Records.
4.  Educational Benefits
Veterans Administration Requirements for Receiving Veterans Education Benefits
In order to claim benefits, a veteran or eligible person must have, as an educational objective, "an (a) Associate in Arts Degree or Associate in Science Degree, (b) Baccalaureate Degree, or (c) Certificate Program." If, after consulting the college catalog or the schedule of classes a person wishing to file for veterans benefits is still unsure of their goals or major, arrangements should be made for a VET counseling appointment at (408) 223-6789
Students must follow their educational plan in order to insure continuity of benefits, satisfactory progress must be made toward the stated major.
Attendance in enrolled classes is expected at all times.
After each registration, the person receiving veterans benefits must notify the School Certifying Official of any program changes, i.e., complete withdrawal from college, adjustment of units, courses added and dropped, etc.
Unit Load to Qualify for GI Bill®: See table
Unit Load to Qualify for GI Bill®

Load

Units for 16-week Session

Full-time 

12 units

3/4 time

9-11 units

1/2 time

6-8 units
CAL-VET: Students who qualify for CAL-VET benefits should contact the Financial Aid Office. Email: evcfa@evc.edu
VA Benefits Chapters
The GI Bill® Comparison Tool will help you make the most of your benefits
Forever GI Bill - Harry W. Colmery Veterans Educational Assistance Act
Department of Veteran Affairs - Forever GI Bill®
Chapter 30: Prior Active Duty - Montgomery GI Bill®
http://www.benefits.va.gov/gibill/mgib_ad.asp
The MGIB-AD program - sometimes known as Chapter 30 - provides education benefits to Veterans and Service members who have at least two years of active duty.
Chapter 31: Vocational Rehabilitation
http://www.benefits.va.gov/VOCREHAB/index.asp
The Department of Veterans Affair's Veterans Benefits Administration's Vocational Rehabilitation and Employment (VR&E) service is vested with delivering timely, effective vocational rehabilitation services to veterans with service-connected disabilities.
Chapter 33: Post 9/11 GI Bill®
http://www.benefits.va.gov/gibill/post911_gibill.asp
If you have at least 90 days of aggregate active duty service after Sept. 10, 2001, and are still on active duty, or if you are an honorably discharged Veteran or were discharged with a service-connected disability after 30 days, you may be eligible for this VA-administered program
Chapter 35: Dependent of Eligible Veteran
http://www.benefits.va.gov/GIBILL/DEA.asp
The Survivors' and Dependents' Educational Assistance (DEA) program offers education and training opportunities to eligible dependents of Veterans who are permanently and totally disabled due to a service-related condition or of Veterans who died while on active duty or as a result of a service-related condition.
Chapter 1606: Selected Reserve
http://www.benefits.va.gov/gibill/mgib_sr.asp
The Montgomery GI Bill® - Selected Reserve program may be available to you if you are a member of the Selected Reserve. The Selected Reserve includes the Army Reserve, Navy Reserve, Air Force Reserve, Marine Corps Reserve and Coast Guard Reserve, and the Army National Guard and the Air National Guard.
Chapter 1607: Reserve Educational Assistance
http://www.benefits.va.gov/gibill/reap.asp
The National Defense Authorization Act of 2016 ended REAP on November 25, 2015. Some individuals will remain eligible for REAP benefits until November 25, 2019, while others are no longer eligible for REAP benefits.
The Post-9/11 GI Bill in many ways has replaced REAP because it also provides educational assistance benefits for Reserve and National Guard members called to active duty on or after September 11, 2001, and in many cases provides a greater benefit than REAP.
GI Bill® is a registered trademark of the U.S. Department of Veterans Affairs (VA). More information about education benefits offered by VA is available at the official U.S. government website at https://www.benefits.va.gov/gibill
5.  EVC Veteran Student Forms
Initiating Ed Benefits check list
Class Certification form
Veterans Certification Instruction
AB13 (VACA) Nonresident Tuition Exemption
2021 Summer/Fall Academic Calendar
6.  FAQs
How much money will I receive from my VA education benefits?
View current payment rates
Do I need to do anything else to get paid after I have completed the paperwork at the college Admissions & Records Office?
You must verify your enrollment to the VA via the EVC School Certifying Official, Tiffani Lam, every semester,
You must notify the college School Certifying Official each semester you wish your educational benefits to be continued,
You must notify the college School Certifying Official if you add/drop a class, or withdraw from college.
Can I get paid by VA for taking courses at another school at the same time I am taking courses at Evergreen Valley College?
Yes, if the courses are equivalent to courses needed for your education goal. Contact the college School Certifying Official for details and reporting requirements
Can my VA education benefit payments be suspended for any reason?
Yes. When a student has failed to maintain prescribed standards of progress, VA must be informed promptly so that benefit payments can be discontinued in accordance with the law. The termination date assigned by the school will be the last day of the term or other evaluation period in which the student's progress became unsatisfactory. Schools that provide a period of academic probation may not continue to certify a veteran or eligible person (who remains in a probationary status) for an indefinite period of time. It is reasonable to expect that an institution will report a termination due to unsatisfactory progress if a student remains on academic probation beyond 2 terms or semesters.
What classes will the VA pay for?
The VA will only pay for classes required for your major. Please refer to your Education Plan when registering for class and contact a VET counselor if you have any questions regarding your student education plan.
Do I have to pay back the VA if I fail a class?
If you fail a class, the college Veterans Office will verify Instructor's attendance/grade rosters and report any failing grade to the VA and inform the VA the last date the student attended the class or submitted online coursework.
How do I get another DD214 if I lost mine?
View information on replacing a DD214
How can I get questions answered for Vet specific questions/situation?
Please contact the Veterans Freedom Center at 408-223-6789 or email at EVCVET@evc.edu
7.  Resources
On-Campus
Student Health & Wellness Services
Disability Support Programs (DSP)
Extended Opportunities Programs and Services (EOPS)
CalWORKs
Student Panty & Other Resources
Degrees & Certificates
Campus Map
Off-Campus
San Jose Veterans Center
Veterans Crisis Line
Getting Copy of DD-214
Education & Training
Office Hours
Mon-Thurs  8:30am-5:00pm
Friday          8:00am-1:00pm
P:    408-223-6789
E:    EVCVET@evc.edu
L:    Gullo 2-115
​Center Services 
Veteran Claim Services
Computer lab with free printing
Kitchenette with microwave
Student lounge area
Student club​​
Connect With Us
Veterans Freedom Center
Evergreen Valley College
3095 Yerba Buena Rd.
San Jose, CA 95135