Overview.
Communication Studies is the study of human communication. It includes public speaking, argumentation and persuasion, and interpersonal, intercultural, and small group communication. The importance of communication awareness, training, and skills are essential for successful and fulfilling personal, professional, and academic relationships and activities.  Communication skills, theory, and practice are useful in any career including: education, business management, communication management, journalism, law enforcement, mass media and media arts, political science, public policy and administration, social work, public relations, advertising, broadcasting, technology, and finance.
Image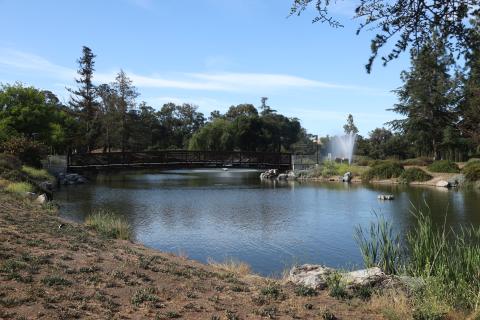 To be awarded the Associate Degree for Transfer, students must have the following:
Completion of 60 CSU transferable semester units.
A minimum of at least 2.0 GPA in CSU transferable courses (note that a higher GPA may be required in some institutions).
Completion of at least 18 units in the major with a grade of "C" or better. A "P" (Pass) grade is also an acceptable grade for courses in the major if the course is taken on a Pass/No Pass basis.
Certified completion of the CSU General Education-Breadth (CSU GE-Breadth) requirements, or completion of the Intersegmental General Education Transfer Curriculum (IGETC) for CSU requirements.
Please Note: No more than 60 semester units are required for this degree and no additional requirements will be imposed by Evergreen Valley College.
Program Learning Outcomes
Express and convey message clearly for effective oral communication.
Demonstrate effective listening skills to comprehend spoken messages, analyze information critically, and consider multiple perspectives.
Participate in the civic life of their communities through public address and civic engagement, and advocate for positive change.
Articulate the importance of diversity, differing belief and value systems, as well as individual opinions.
Apply interpersonal skills to create and maintain successful and beneficial social and civic relationships.
Describe communication technology and its impact on human communication practices.
Required Courses
Major Requirements
 
Course
Title
Units
Required Core
 
COMS 020
Oral Communication
3
List A: Select two of the following:
6
Interpersonal Communication
 
Introduction to Argumentation
 
Small Group Communication
 
List B: Select two of the following:
6

Any course from List A not already taken

 
Introduction to Communication Studies
 
Intercultural Communication
 
Mass Media and Communications
 
List C: Select one of the following:
3

Any course from List A or B not already taken

 
Introduction to Social and Cultural Anthropology
 
English Composition
 
Critical Thinking/Composition
 

JOURN 014

 
 
General Psychology
 
Introduction to Sociology
 
Total Requirements
 
Course
Title
Units
Major Requirements
18
CSU GE-Breadth or IGETC for CSU 1
37-39
Transferable Electives (as needed to reach 60 units)
 
Total Units
60
| | |
| --- | --- |
| 1 |  Some GE courses may be double-counted within the major and will reduce the number of units.  General electives may be needed to reach 60 units. Please consult with a counselor to determine which courses are applicable. |