Mission & Vision
Mission
Evergreen Valley College guides all students to pathways that reach their educational and career goals through equity-centered, innovative academic programs and support services. By creating a learning environment where everyone feels welcomed and supported, we are committed to a culture of inquiry, growth, and respect that creates an equitable society in which all can participate and prosper.
Vision
To be the leading college advancing opportunity, equity, and social justice through supporting students' aspirations, education, and career attainment.
Values (San José - Evergreen Community College District)
Opportunity: As a District, we are constantly looking for opportunities to help enhance our commitment to students. We have established ongoing relationships with K-12 educational leaders, the San José business community, community leaders, as well as our local legislators. 
Equity: San José – Evergreen Community College District recognizes that cultural diversity in the academic environment promotes academic excellence; fosters cultural, racial, and human understanding; provides positive role models for all students; and creates a race and gendered conscious educational framework where equity in student success is the definition of institutional excellence. The District keeps equitable outcomes at the center of its institutional responsibility for serving all students. 
Social Justice: Social Justice is the pursuit of equity for populations who are currently and historically marginalized, underrepresented, disempowered, or violated based on their social group membership. These manifestations of oppression are pervasive existences of inequity throughout our social institutions, as well as embedded within individual consciousness. The District acknowledges these factors impede student success and calls all employees and students into action on behalf of addressing the value of social justice, both at a local and global level.
Experience the #EVCIMPACT!
For more than 45 years, EVC's positive, supportive campus culture has helped students, just like you, feel more connected to the college through student-centered instruction, services, and activities. You will see our commitment to your learning and success woven through our curriculum, instruction, and service to you. You will feel our support in how we challenge you to think, grow, and consider the possibilities around you.
We are honored to be part of your journey and hope you, too, can make connections that count and experience the true #EVCIMPACT.
Image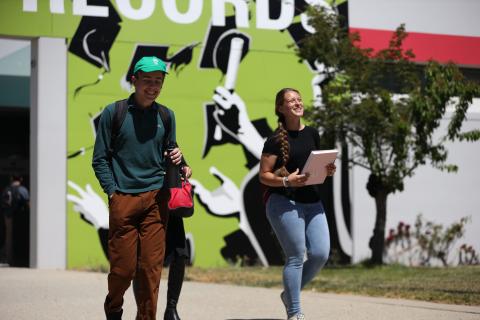 Image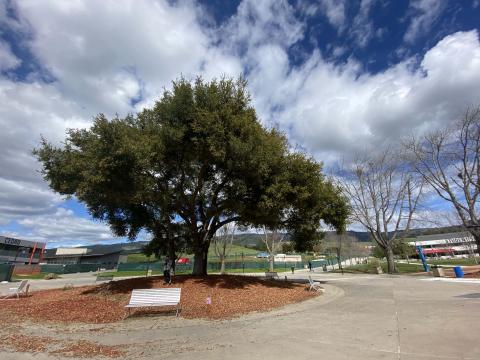 Land Acknowledgement.
We acknowledge that we gather at Evergreen Valley College on the unceded aboriginal homeland of the Tamien Nation, past, present, and future.  We honor with gratitude the Tamien People who teach us that our relationship with the land is reciprocal, and we must work in unison to keep the world in balance.  As educators we believe in the power of words and make this land acknowledgement as a commitment to partner and advocate for a more equitable and inclusive future.  
Tools & Resources
Resources To Support + Strengthen Your Studies
Image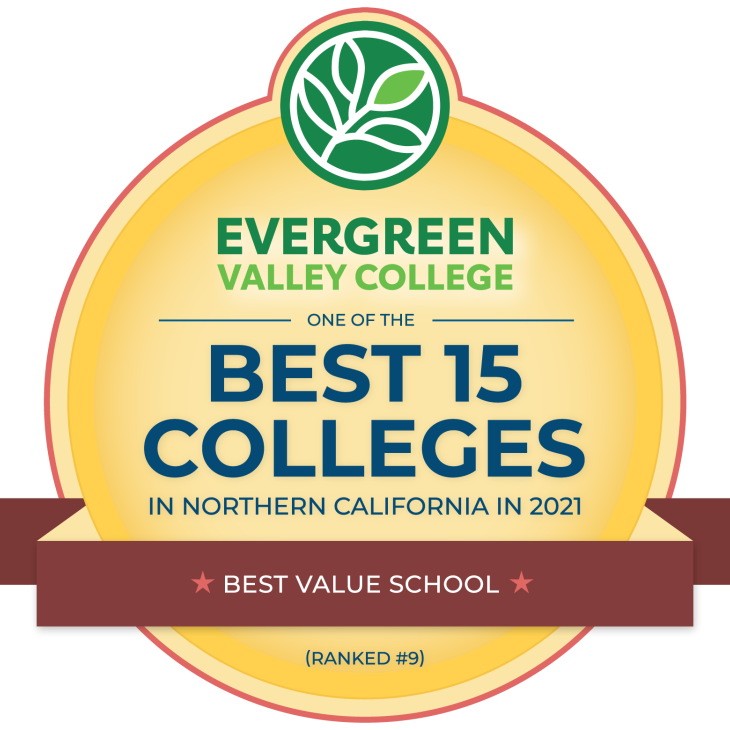 One of the best 15 colleges in Northern California in 2021 (ranked #9)
Best Value School
Image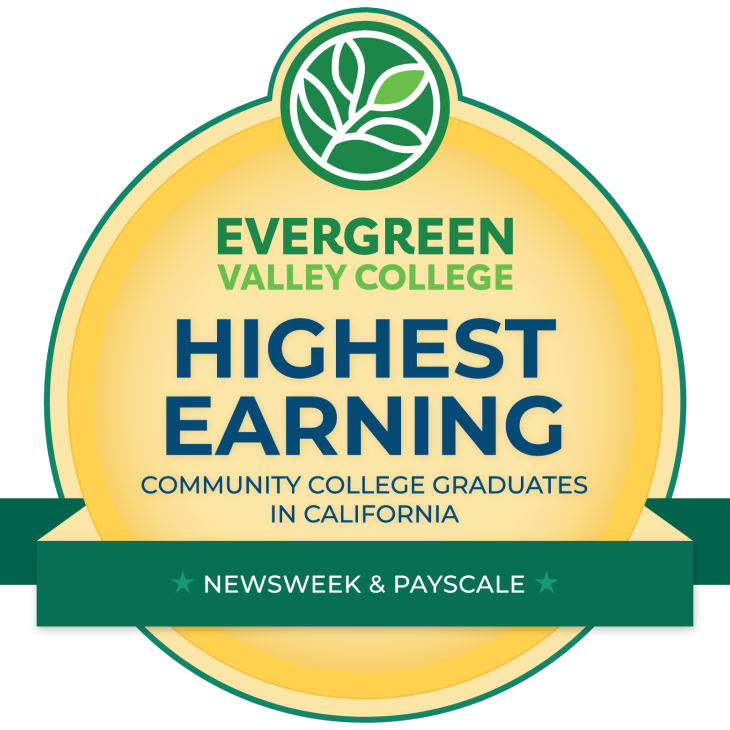 Highest earning community college graduates in California
Newsweek & Payscale
Image
4th Most diverse faculty in the country
Chronicle of Higher Education
Image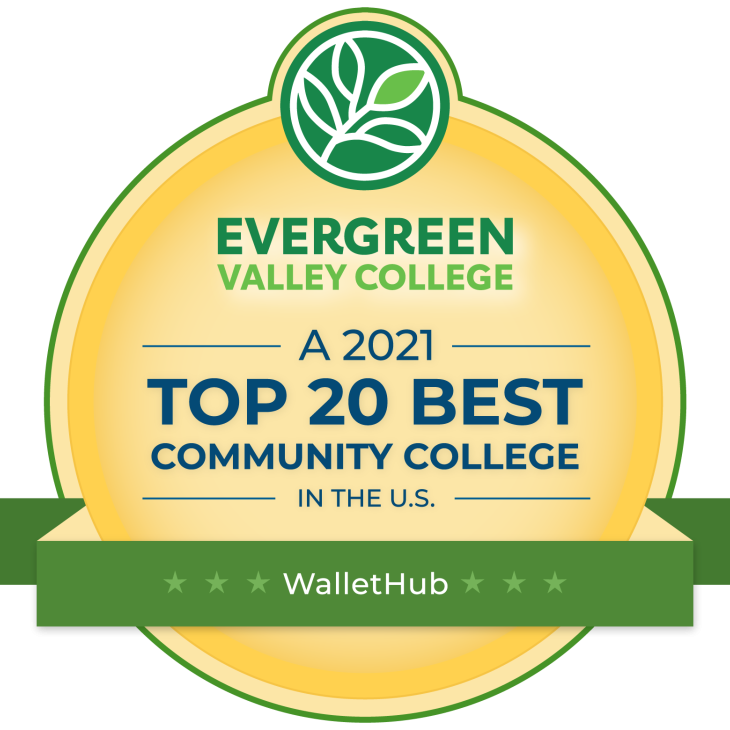 A 2021 top 20 best community college in the US
WalletHub