Image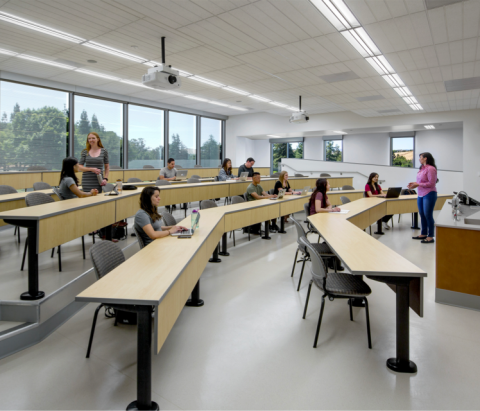 Make an Appointment.
Counseling services at Evergreen Valley College are offered in person or online via Zoom.
If a student prefers an online appointment, they can schedule one using the links below or by calling the Counseling Department at 408-270-6475.
To schedule an in person appointment, students must call the Counseling Department. 
Please Note: If your search is returning no results, our online appointments are booked more than 21 days in advance. Please call the Counseling Department for further availability.
Drop-In Counseling is Available Online or In-Person Monday - Thursday 9:00 AM - 3:00 PM* 
Class Problems
Class Recommendations for First Time College Students
EVC College Policies & Procedures
English/Math Recommendations
Prerequisite Verification
Drop-in's are available on a first-come-first served basis. No appointments are needed.
Need help getting in the online drop-in waiting room? Please view the step-by-step guide for assistance!
*Drop-in counseling is only available during Fall and Spring semesters. Drop-in counseling will end at 1pm on the following Wednesday's Fall 2023: 9/20, 9/27, 10/18, 10/25, 11/15, 11/22. 
30 – Minute Appointments (Online)
Course Repeats (3rd and 4th Attempt)
Excess Units
In-Progress Verification (Enrolled in prerequisite course at another college)
One Semester Edplan (Less than 15 units completed, no external transcripts from other colleges)
60 – Minute Appointments (Online)
Academic or Progress Dismissal
Academic or Progress Probation
Academic Progress Review
Career Counseling 
Complete Edplan (Must have completed 15 plus units at EVC and/or SJCC) 
Graduation Petition
Letters of Recommendation
Personal Counseling
Transcript Discussion
Transfer Follow-Up
Transfer Planning
UC TAG Review
Online Appointments take place via Zoom, an online meeting platform that works on computers, smart phones, or tablets. A Zoom account is not necessary to participate. Visit Zoom Help Center for video tutorials.
After you schedule your online appointment, you will receive a confirmation email with the Zoom meeting link with login instructions. Please check in 10 minutes before your scheduled Zoom appointment to deal with any technology problems that might arise and wait for your Counselor in the virtual Waiting Room.
Students that are more than 10 minutes late to an appointment will be marked as a "no show" and must schedule a new appointment. 
How To Prepare For A Counseling Appointment
We are here to support you. Please plan ahead for your counseling session and follow the steps below for a productive counseling session.
Visit our FAQ webpage, which could help you answer questions you might have before your appointment.
Visit the EVC First Stop Center for registration, Math and English placement and Prerequisite Clearance information. 
Bring your EVC student ID to the appointment.
 Bring transcripts, AP scores, educational plan(s), and any other academic records that pertain to what you plan to discuss with the Counselor.
Prepare a list of questions. 
Review transfer information if you plan to transfer and Degrees/Certificate requirements.
Cancellation Policy
We strongly recommend that you make every effort to keep your appointment in order to avoid a long wait period for a new appointment.  Should you need to cancel an existing appointment, we require 24 hours notice. You may cancel your scheduled appointment on eSARS On-Line Appointments or by calling the Student Success Center at 408-270-6475​. 
Special Programs Students 
Contact your programs for counseling appointments.
ASPIRE: 408-274-7900 Ext. 6227
CalWORKs: 408-274-7900 Ext. 6589
DSP: 408-270-6447
ENLACE: 408-274-7900 Ext. 6598
EOPS/CARE: 408-270-6455
International Students: 408-223-6740
OASISS: 408-274-7900 Ext. 6079
Umoja/ AFFIRM: 408-274-7900 Ext. 6853
Veterans Freedom Center: 408-223-6789
YESS Program (Foster Youth): 408-274-7900, Ext. 6547
Contact.
Counseling Department
Location:
Student Services Building (SC-250)
Campus Map (PDF)​​
Phone:
408-270-6475
Office Hours:
Monday-Thursday: 8 AM - 5PM
Friday: 8 AM - 1 PM