Overview.
The Associate in Arts Degree program in General Studies with Emphasis in Health Science outlines a course of study for students interested in allied health careers.  Students will learn to apply scientific methods to explore human structure and function, and health aspects of microbiology.
The program satisfies CSU GE requirements and includes courses for students planning careers in health science fields.  Students must complete each required area of emphasis course with a grade of 'C' or better.
Image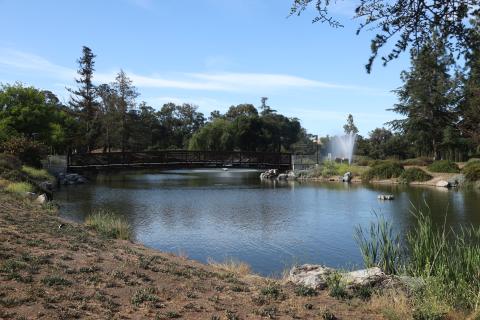 Program Learning Outcomes
Use library databases and the Internet to efficiently find information relevant to health science.
Use appropriate terminology to express physical measurements, describe biological processes. identify body structures, and name chemical entities.
Apply scientific principles to solve practical problems in microbiology, physiology, and chemistry.
Analyze and interpret experimental or clinical data.
Demonstrate use of the light microscope to view cells and tissues.
Describe hemostatic controls and specific functions of the human body.
Describe relationships between microbes and hosts, as well as between different taxonomic groups of microbes.
Assess physical, chemical, and antibiotic measures to control or prevent microbial growth.
Identify and describe common microbes, diseases caused, their modes of transmission, and means to reduce their transmission.
Describe components of innate and adaptive immune systems and how protection against infections is provided.
Describe the biology of DNA and microbial genetics.
Explain how gases, liquids, solids, and solutions behave.
Predict chemical reactivity, bond types, and molecular polarity from the periodic table and elements.
Required Courses
Area of Emphasis Requirements                                       
Total Requirements
Course List
Course
Title
Units
Area of Emphasis Requirements
19
Electives (AA applicable courses)
2
General Education Requirements 1
39
Total Units
60
| | |
| --- | --- |
| 1 | Some GE courses may be double-counted within the major and reduce the total number of units. |
What is a Program Map?
A program map is a suggested semester-by-semester plan to help you complete the courses required for a particular degree or certificate. It is based on the major sheet for the particular degree or certificate you are interested in. It includes courses required for the major, general education and any necessary electives. 
A program map is a representation of the major sheet. It includes the specific specialty courses in a major, general education courses and any necessary electives. 
What is a Major Sheet?
A major sheet includes a description of the program you are interested in, what you can expect to learn once you have completed the program (Program Learning Outcomes) and the specific specialty courses you will need to complete within a major.