Overview.
The Certificate Program in Online Teaching and Educational Technology is designed to meet the growing needs of online educators in a wide variety of teaching sectors like K-12 teachers, Higher Education faculty, Community College Professors, non-profits, governmental agencies and businesses that develop online training programs. The Online Teaching and Educational Technology certificate is designed for both experienced trainers and educators and those interested in entering the field of online teaching and learning.
Image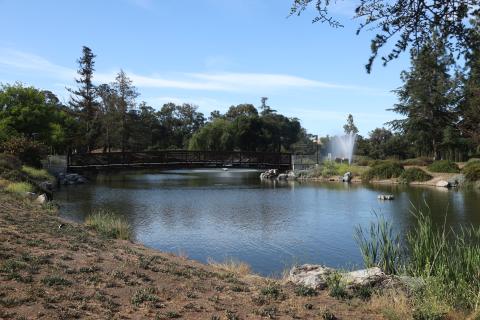 Program Learning Outcomes
Demonstrate effective communication, appropriate to the audience and purpose.

Demonstrate comprehensive knowledge of best practices related to digital media in education and online teaching and learning theories.

Interpret and analyze pedagogies and best practices

Apply and integrate terminology and practices that relate to digital media in education, online course development, accessibility, copyright and fair use, OER and STEM education

Recognize the value of a multicultural impact in education and function effectively with people of diverse backgrounds.
Required Courses
 
Course
Title
Units
EDIT 010
Computers and Digital Media in Education
3
EDIT 015
Online Course Design: Theory and Practice
3
EDIT 022
Online Course Development
3
EDIT 023
Creating Accessible Course Content
3
EDIT 025
Copyright and Creativity in Digital Learning
2
EDIT 026
Women in STEM
3
EDIT 027
Adopting and Integrating Open Education Resources (OER)
2
Total Units
19