Overview.
This certificate program is designed to prepare students for a career in legal/court interpretation.
The courses in this program are designed to prepare students to pass the State of California Court Interpreter Certification Exam. 
All program participants must be fluent in Spanish and English. Students must complete each course with a grade of 'C' or better.
Image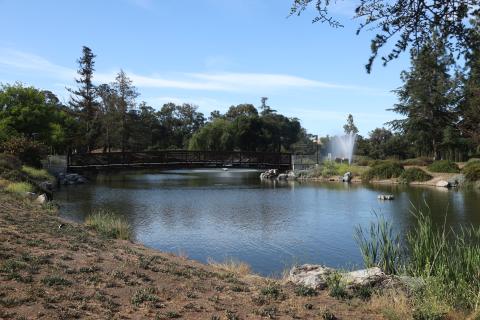 Program Learning Outcomes
Apply the terminology used in translating and interpreting.
Differentiate between translating and interpreting.
Apply grammar and composition rules correctly.
Translate sentences and texts from English to Spanish.
Demonstrate appropriate grammar terminology through a verbal discussion.
Identify the syntactic differences and similarities between Spanish and English.
Identify text type and audience in order to execute translation decisions.
Apply the appropriate use of sight translation in various settings.
Interpret complex proceedings up to 145+ wpm.
Use consecutive interpretation in the appropriate situations in court and hospital settings.
Required Courses
Course
Title
Units
Introduction to Translation and Interpreting
4
Spanish Grammar and Composition
3
Spanish/English Linguistics Analysis
3
Sight Translation
3
Consecutive Interpretation I
3
Consecutive Interpretation II
3
Simultaneous Interpretation I
3
Simultaneous Interpretation II
3
Total Units
25
Please Note: There is a separate application process for this program.  Interested students should submit an application so they can be notified when the next group of students will begin the Translation & Interpreting program sequence. This date will depend on the number of interested students and the availability of instructors.
Minimum Requirements
All applicants must be fluent in Spanish and English, and have a speaking proficiency equivalent to that of an educated native speaker. Applicants will have to take a bilingual proficiency assessment.
It is recommended that all applicants should have completed at least one term of college English.
All applicants must submit a Translation and Interpreting application.
All applicants must attend an orientation.
What is a Program Map?
A program map is a suggested semester-by-semester plan to help you complete the courses required for a particular degree or certificate. It is based on the major sheet for the particular degree or certificate you are interested in. It includes courses required for the major, general education and any necessary electives. 
A program map is a representation of the major sheet. It includes the specific specialty courses in a major, general education courses and any necessary electives. 
What is a Major Sheet?
A major sheet includes a description of the program you are interested in, what you can expect to learn once you have completed the program (Program Learning Outcomes) and the specific specialty courses you will need to complete within a major.