Welcome to The Campus Tutoring Program at EVC!
The EVC tutoring center provides free tutoring services and support in various subjects for registered EVC students. The tutoring program also recruits and trains new student tutors each semester, providing job opportunities for students during their academic time at EVC. Tutoring is available on a drop-in, open-lab basis and appointments are not necessary.
Image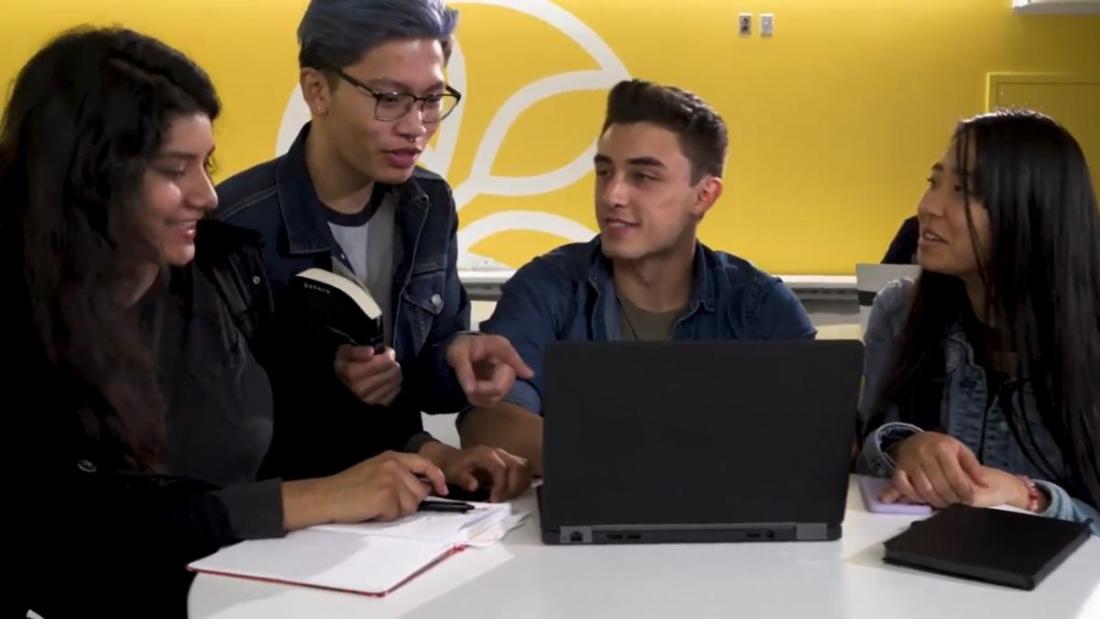 Two Free Online Tutoring Options for EVC students through Canvas:
Please watch our video on How to use Pisces/NetTutor Online Tutoring 
EVC students can access EVC tutors online during these hours

Monday to Thursday 9am - 6pm (all subjects) and 6-9pm (English and Math); Fridays 9am - 1pm (all subjects) and 6-9pm (English and Math). Just log into any Canvas course, then click on Pisces Online Tutoring on the left hand navigation. Then open any online rooms, and look for the subject room you need help with. Here are the EVC tutoring schedules for Fall 2020:

                               OR

When Pisces EVC tutors are unavailable in evenings or on weekends, EVC students can also access NetTutor (Non-EVC Tutors 24 hours, 7 days a week) by logging into any Canvas course and clicking on NetTutor on the left hand navigation. Then click on the subject you need help with.
 
Important Information
How do I register to use Campus Tutoring?
All students who are registered in courses at Evergreen Valley College are eligible for free tutoring. Simply use MyWeb to add an II 210 Supervised Tutoring section. Tutors can assist you in adding this non-credit, no fee Individualized Instruction II 210 course. You may also fill out an add form in Campus Tutoring to be registered (https://www.youtube.com/watch?v=1KiKoPGI8Dc​​)​​. You then use your Student ID number to log in and log out whenever you receive tutoring. The last day to register for tutoring and/or other resource services is the same day as the college's "last day to drop with a W."
Image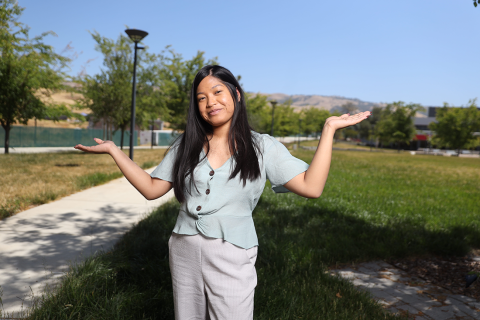 Additional Tutoring Information:
Math and Science tutoring is provided in the Math and Science Resource Center (MSRC), Room SA-112.
Check the Tutors' Bulletin Board for subject availability, days/times offered, and locations. Subjects tutored vary each semester depending on tutor availability but include:

ESL Conversation Practice is offered to provide second language students the opportunity to practice their listening and speaking skills in a relaxed, friendly environment.
Drop-in Grammar Review Workshops are also offered weekly, providing students with the opportunity to practice basic grammar and writing skills.
Instructor Referral form (for EVC instructors only)
Are you interested in becoming a tutor? Here are the benefits:
Help others
Enhance your knowledge of the subject
Develop and improve your communication skills
Gain insights into teaching as a career
Gain experience in a leadership role
Work on campus (flexible schedule)
 
Requirements to become a tutor are:
Must be currently registered for at least six units
Must have earned an A or B in the subject(s) to be tutored
Must obtain a letter of recommendation from a professor in the subject area (form included in position application packet)
Must have and maintain a minimum cumulative 3.0 GPA
Must provide identification and proof of eligibility to work
Must be able to communicate effectively
Must contact Tutoring Coordinator for an interview BEFORE the semester begins
Math & Science Resource Center (MSRC)
Who is eligible to use the MSRC?
All students who are currently registered in an Astronomy, Biology, Chemistry, Math, or Physics course at EVC are eligible to use the MSRC
How do I register to use the MSRC?
Prior to attend the MSRC for the first time each semester, a student needs to register to one of the MSRC's II-210 Individualized Instruction - Supervised Tutoring sections (designated with Room # SA 112).   These sections are found in the Schedule of Classes.
Available Help
Faculty
Staff
Student tutor
Math and Science Resource and Tutoring Subjects           
Astronomy
Biology
Chemistry
Math
Physics
Types of Services
Drop-In Tutoring
Individual/Group Study
Instructor Office Hours
Student Computers for Math/Science Class-related use
Current Math and Science Textbook for Temporary use
In-Class Supplemental Instruction
Student Printing and Copying 
For more information about the EVC Math and Science Resource Center, please call (408)274-7900, extension 6883, or by emailing Bryan.Pham@evc.edu
Campus Tutoring Center
William Nguyen
(408) 274-7900 ext. 6802    
william.nguyen@evc.edu​​
LE-237 (All Subjects except Math and Science) and
SA-112 (Math and Science)
Hours 
Mon - Thurs: 9am - 6pm
Friday: 9am – 1pm 
MSRC
MS3 Building - Room MS 112
Hours 
Mon - Thurs: 9am - 6pm
Friday: 9am – 1pm         
Summer Session: 
M–​Th:  9am–3pm
Program Coordinator:
Bryan Pham
Instructional Assistants:
Nguyet Nguyen
Sawanii Marks
Jorge Vallin