Overview.
Need a venue to hold your event, conference or meeting?  Evergreen Valley College can host your upcoming event!  Evergreen Valley College is located on 175-acres in the eastern foothills of San Jose.  The campus is beautiful and has a wonderful backdrop of the foothills. Evergreen Valley College has various indoor & outdoor venues available.  We look forward to hosting your next event!
Facilities Available
Athletic facilities including gymnasiums, tennis courts and soccer fields
Performance facilities including theaters, amphitheaters and multipurpose rooms
Outdoor facilities including archery, courtyards and picnic areas
Conference rooms to accommodate from 10 to 200 people
Classrooms and lecture rooms perfect for corporate or non-profit meetings or training​
Image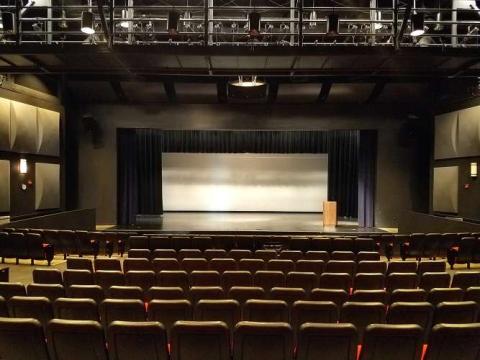 Image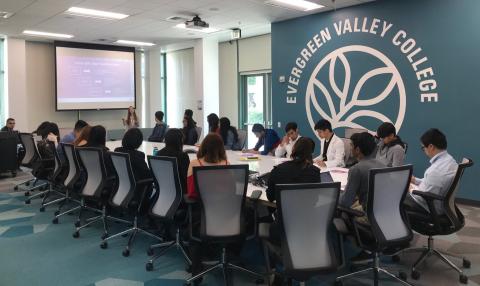 ​Facilities Reservation.
Evergreen Valley College utilizes Facilitron to process reservations which make things quick and simple! Facilitron provides the opportunity to view facility photos and descriptions, see real-time availability, get estimated quotes, and pay online. To access this system to obtain a facility use permit, go to: https://www.facilitron.com/evc95135.
For information about how to use the system, please refer to the Quick Start Guide on Facilitron's webpage.
If you need any assistance setting up an account and/or in placing a facility use request, please contact Facilitron at: support@facilitron.com, or by calling them directly at (800) 272-2962.
For more information on fees and rentals, or for assistance with the online rental system, please contact the College Facilities Department:  Vincent Cabada at (408) 270-6405.
Online Insurance For Rental Events.
Keenan-TULIP allows the user to purchase TULIP (Tenant User Liability Insurance Policy) coverage, also known as "Events Coverage." It is used by Facility Owners that permit "Third Parties" to use their facilities for specific events. It protects both the Facility User and the Facility Owner against claims by third parties who may be injured as a result of participating in an event.
Image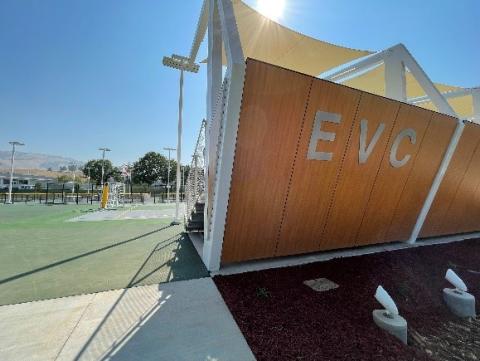 Contact.
Vincent Cabada, Facilities Supervisor
Office: LE-217
Phone: 408.270.6405
​​​​​​​Vincent.Cabada@evc.edu
Evening Administrator - After Hours Campus Support
Monday-Thursday from 5pm-8pm
408-595-4049
College Facilities Department​
3095 Yerba Buena Rd.
San Jose, CA 95135