Program Purpose
The Evergreen Valley College Nursing Program provides an optimal learning environment that will enable the culturally diverse learner to begin the process of life-long learning as a registered nurse.
By earning an associate of science degree in nursing, program graduates are eligible to apply to take the NCLEX-RN, and are prepared for entry-level practice into the profession of nursing.
Program Philosophy
Nursing faculty concur with the mission, vision and values of Evergreen Valley College and share in the responsibility of the total educational program. Within this framework, nursing faculty have defined a unique program philosophy.
Faculty value each person as distinct individuals with rich cultural experiences and a unique potential for growth.
Faculty believe that the environment is a dynamic state where multi-faceted life experiences occur.
Faculty believe that health is an individual's perception of his/her well being and their ability to engage in life experiences. They believe that health is an evolving state that occurs on a health-illness continuum.
Faculty define nursing according to Nursing's Social Policy Statement as: "The protection, promotion, and optimization of health and abilities, prevention of illness and injury, alleviation of suffering through the diagnosis and treatment of human response, and advocacy in the care of individuals, families, communities and populations" (American Nurses Association, 2003). In addition, faculty believe that nursing is a dynamic, collaborative process based on principles from the biological, physical and behavioral sciences which focuses on the diagnosis and treatment of actual or potential health problems.
Faculty believe that nursing supports human responses to health and illness by providing caring interventions that facilitate the client's ability to achieve optimal quality of life or to die in comfort with dignity. Nurses engage in lifelong learning that utilizes critical thinking to support and advocate for culturally sensitive care within a community.
Faculty define learning as an interactive, meaningful process that integrates visual, auditory and kinesthetic learning styles. The goal of learning is to become a faster, independent, creative, critical thinker. This is best achieved when the reflective learner develops reasoning abilities through self-assessment and self-awareness. Faculty believe in the capacity of the individual to learn, grow and change in a culturally diverse environment.
Support for student success in learning starts at the college level with a strong foundation in liberal arts and sciences. Faculty enhance student success by building on general education principles and empowering students in an environment where faculty function as teachers, mentors and supervisors.
Program Outcomes
At the completion of the Nursing Program, the graduate competently performs in the following areas.
Safe and Effective Care Environment
The graduate will:
Implement nursing care based on the nursing process to meet client needs throughout the life span in a variety of settings.
Facilitate achievement of optimal client outcomes, through advocacy and delegation, by directing client care throughout the life span in a variety of settings.
Health Promotion and Maintenance
The graduate will:
Act as a client advocate to promote access and enhance quality of care throughout the life span in a variety of settings.
Utilize teaching/learning principles to promote optimal health throughout the life span in a variety of settings.
Psychosocial Integrity
The graduate will:
Utilize therapeutic communication when providing client care throughout the life span in a variety of settings.
Incorporate cultural sensitivity when providing client care throughout the life span in a variety of settings.
Implement caring behaviors that support mental, emotional and social well-being of the client throughout the life span in a variety of settings.
Physiological Integrity
The graduate will:
Prioritize nursing care utilizing critical thinking skills based upon knowledge of biological sciences, pathophysiology, nutrition, pharmacology and growth and development to achieve maximum physiological integrity and reduce the risk potential for the client.
Professional Role of the Nurse
The graduate will:
Utilize leadership and management principles, as a member of the health care team, in providing and delegating the delivery of client care.
Demonstrate accountability for providing and evaluating nursing care that adheres to professional standards and incorporates legal and ethical responsibilities of the nurse.
Demonstrate autonomy in recognizing one's own need for life-long learning, personal transformation and professional growth.
References
American Nurses Association. (2003). Nursing's social policy statement, 2nd ed., American Nurses Publishing, Washington, D.C
Image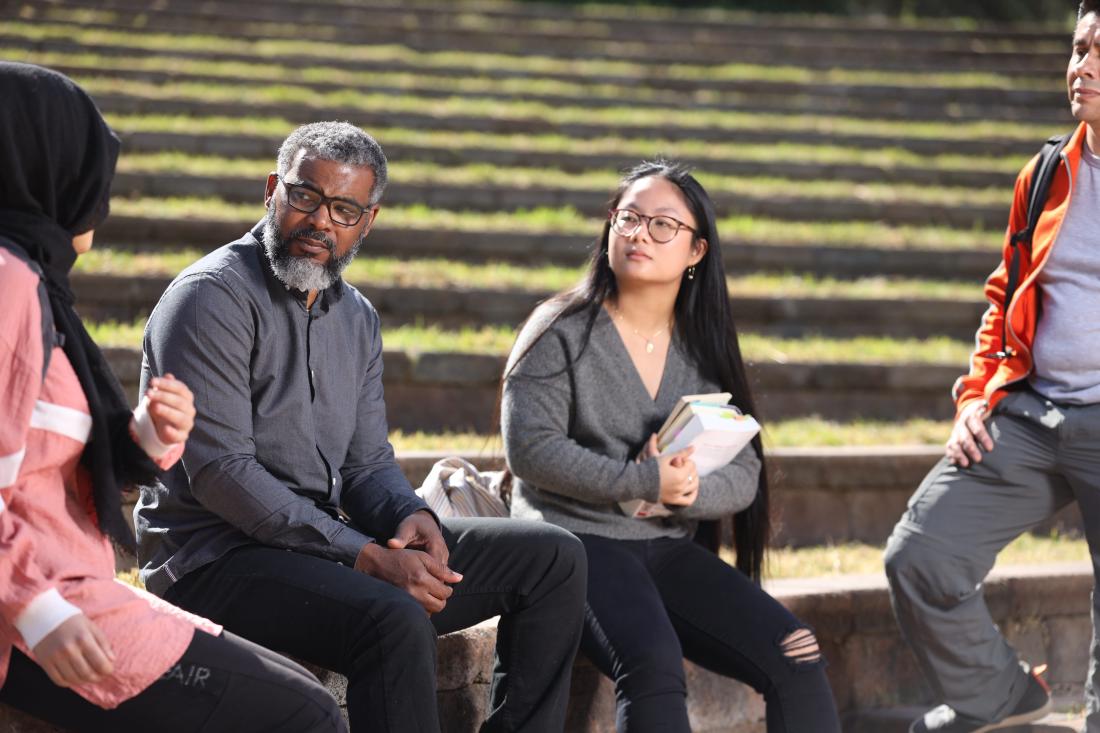 Location/Hours
(408) 270-6448
evcnursing@evc.edu
Office S-207
Spring/Fall Office Hours:
Mon-Fri: 8:30 am - 4:30 pm
Closed Weekends & Holidays