Overview.
The Administration of Justice program offers an Associate in Arts degree intended to academically prepare students with the necessary skills to work in the criminal justice field, in both public and private sectors.  The program focuses on essential learning dimensions of effective communication, critical inquiry, information literacy, social and cultural awareness, and ethical intelligence.  The Administration of Justice Associate in Arts degree will benefit students who desire to enter the workforce, continue with career technical education, or transfer to a four year institution to continue academic endeavors.  The Administration of Justice program combines both academic and practitioner perspectives to the study of crime in a global society.
Students must complete each major course and major elective course with a grade of "C" or better to be awarded the degree. 
Image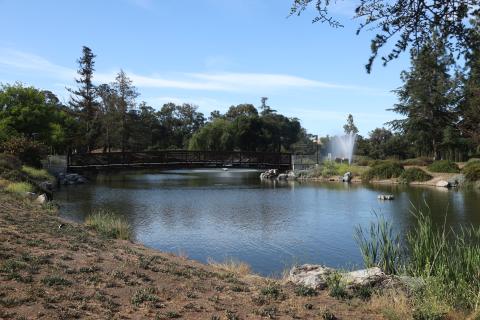 Program Learning Outcomes
Demonstrate effective written and oral communication necessary in the criminal justice field.
Interpret and analyze information, concepts, and theories of the criminal justice system from multiple perspectives.
Apply and integrate terminology, concepts, and practices of law enforcement, the courts, and corrections.
Recognize the value of a multicultural society and the importance of social justice within the community both personally and within the criminal justice field.
Analyze and consider personal decisions and ideas related to the criminal justice system that are based on civility, civic responsibility, and public perception.
Required Courses
Major Requirements
 

| Course | Title | Units |
| --- | --- | --- |
| | Introduction to Administration Of Justice | 3 |
| | Criminal Law | 3 |
| | Criminal Procedures | 3 |
| | Contemporary Police Issues | 3 |
| | Introduction to Criminal Investigation | 3 |
Major Electives
 
Course
Title
Units
Select 5 units from the following:
5
Law Enforcement in Multicultural Communities
 
Drugs and Society
 
Juvenile Law and Procedures
 
Introduction to Evidence
 
Crime and Violence in America
 
Terrorism
 
Introduction to Forensic Science
 
Introduction to Corrections
 
Introduction to Cybercrime
 
Women and Criminal Justice
 
Logic and Critical Thinking
 
Introduction to Ethics
 
Psychology of Stress Reduction
 
Violence Against Women: Cross-Cultural Perspective
 
Introduction to Sociology
 
Social Problems
 
Forensic Biology
 
Elementary Statistics
 
Professional Image
 
Foreign Language (including sign language and conversational)
 
Total Requirements 
 
Course
Title
Units
Major Requirements
15
Major Electives
5
General Education Requirements
39
Physical Activity (graduation requirement)
1
Total Units
60
What is a Program Map?
A program map is a suggested semester-by-semester plan to help you complete the courses required for a particular degree or certificate. It is based on the major sheet for the particular degree or certificate you are interested in. It includes courses required for the major, general education and any necessary electives. 
A program map is a representation of the major sheet. It includes the specific specialty courses in a major, general education courses and any necessary electives. 
What is a Major Sheet?
A major sheet includes a description of the program you are interested in, what you can expect to learn once you have completed the program (Program Learning Outcomes) and the specific specialty courses you will need to complete within a major.