Overview
Campus Technology Support Services (CTSS) assists campus departments and staff to acquire and install all technology products on campus. CTSS also provides support and maintenance for all equipment in the classrooms, labs, staff offices, and events on campus, such as:
Desktops (PC & Mac)
Laptops (PC & Mac)
Printers (networked and standalone)
Local Area Network (LAN)
Wireless Local Area network (WLAN)
Audio and video system (AV)
Projectors and Videoconferencing
For any technical assistance, contact the ITSS Help Desk at https://services.sjeccd.edu/tdclient/home/ or by phone 408-270-6411.
Image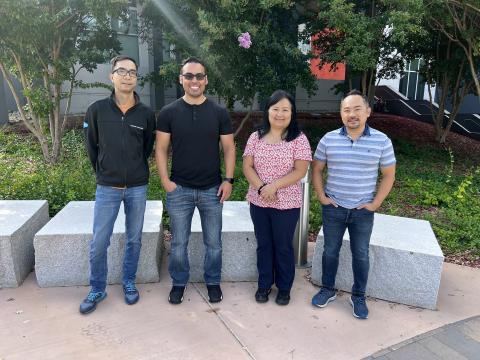 CTSS Work Order Request
Need help with equipment, software, repairs or video conferencing?
To access the ITSS Help Desk portal 
Instructions on how to log in to ITSS Help Desk portal
If you have any questions or concerns
Please contact the Help Desk at 408-270-6411.
CTSS Team
| Name | Title | Hours |
| --- | --- | --- |
| Phong Nguyen | Supervisor | 8 am-5 pm |
| Jimmy Luong | Systems Administrator | 8 am-5 pm |
| Alex Zamora | Network Technician II | 7 am-4 pm |
| Joe Barraza | Network Technician | 7 am-4 pm |
| Linh Chung | Network Technician | 8 am-5 pm |
| Daniel Ezquerro | Network Technician | 8 am-5 pm |