Overview.
"Great things are never done by one person. They're done by a team of people." - Steve Jobs
The Business Service Office provides support to the campus in the areas of budgeting and accounting for all campus departments.
We disburse payroll checks, reimbursement checks, assist Associate Student Government and student clubs with financial transactions, and process business transactions to the centralized District Office Fiscal Services office.  
Our office is located in the Acacia Building and our operating hours are 8:00am-4:30pm.
 
Image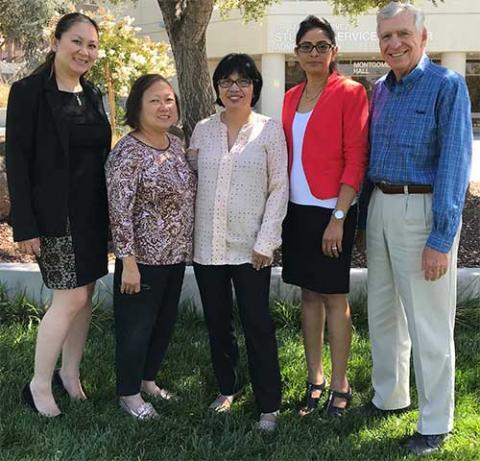 CARES Quarterly Expense Reports
Team Members
Team ​Member​​
Action/Request/Assistance

Hoa Pham, Staff Accountant
(408) 274-7900 ext. 6371
Hoa.Pham@evc.edu

Fund 17 - Grants and Categorical Programs 

Robert (Bob) Rivet
(408) 274-7900 ext. 6514
Robert.Rivet@evc.edu

ASG accounts
Club activities
Receivables
Petty Cash

Jia Tu, Staff Accountant
(408) 247-7900 ext. 6537
Jia.Tu@evc.edu 
 

 Fund 17 – Business & Workforce Grants 

Thang Vu, Accounting Technician
(408)247-7900 ext. 6070
Thang.C.Vu@evc.edu
 
Contact
Kathy Tran, Director of College Fiscal Services
Saloshni Chand, Business Services Supervisor 
Location: AC-115 
Phone     : (408) 274-7900 ext. 6514
Hours     : Monday – Friday, 8:00am – 4:30pm