Overview.
This course of study provides significant training and applicable skills development for future employment as automotive service technicians. Topics include: brakes, transmissions, air conditioning, suspension, steering, and body chassis electrical systems. Students will acquire and demonstrate skills using classroom, lab, and on-line vehicle diagnostic/repair simulations using specialized test equipment and service literature that is consistent with industry practices. Students will also execute safe, proper, and ethical work practices. Students must complete each course with a grade of "C" or better.
Image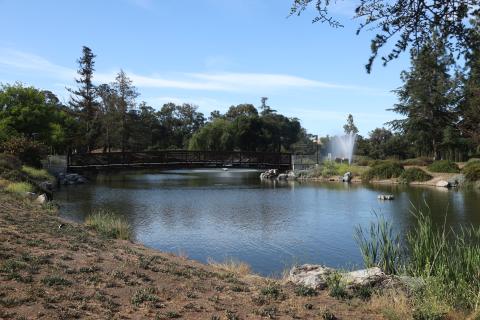 Program Learning Outcomes 
Demonstrate knowledge of shop hazards safe practices in an automotive repair environment.
Demonstrate the ability to diagnose, inspect, measure, and repair transmission, drivetrain, AC, brake and suspension systems in a competent and professional manner.
Apply basic electrical principles to the repair of chassis and drive train systems.
Required Courses
 
Course
Title
Units
AUTO 102
Automotive Systems
3.5
AUTO 103
Light Line Technician
2
AUTO 105
Suspension, Steering, and Alignment
3
AUTO 106
Automotive Brake Systems
2
AUTO 119
Introduction to Engine Performance
2.5
AUTO 120
Automatic Transmission Systems
2.5
AUTO 121
Manual Transmission and Drivetrain Systems
2
AUTO 135
Air Conditioning Systems
2
AUTO 170
Electrical Systems
3
AUTO 171
Engine Systems
2.5
AUTO 172
Chassis and Drivetrain Systems
2.5
AUTO 173
Automotive Service Operations
2
AUTO 174
Body & Chassis Electronics
2
Total Units
31.5
What is a Program Map?
A program map is a suggested semester-by-semester plan to help you complete the courses required for a particular degree or certificate. It is based on the major sheet for the particular degree or certificate you are interested in. It includes courses required for the major, general education and any necessary electives. 
A program map is a representation of the major sheet. It includes the specific specialty courses in a major, general education courses and any necessary electives. 
What is a Major Sheet?
A major sheet includes a description of the program you are interested in, what you can expect to learn once you have completed the program (Program Learning Outcomes) and the specific specialty courses you will need to complete within a major.