Overview.
This Certificate of Achievement will provide students with the foundational skills necessary to take the ASE L3 Light Duty Hybrid/Electric Vehicle Specialist Exam and be accepted into a manufacturer's training program for the service and repair Electric Vehicles (EV) and Hybrid/Electric Vehicles (HEV). Subjects covered will include Electric Vehicle Safety, EV and HEV design, High voltage battery service and repair, drive systems, the repair and service of power electronics.   
Image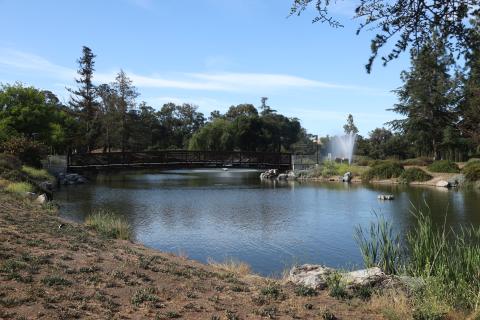 Program Learning Outcomes
Utilize service information (electrical diagrams, diagnostic charts, specifications) to perform diagnosis and repair on hybrid and electric vehicles
Complete all laboratory tasks using recommended tools and equipment following the manufacturer repair procedures and safety policies
Describe the basic function and operation of major systems and parts common to most hybrid electric vehicles
Required Courses
 
Course
Title
Units
AUTO 102
Automotive Systems
3.5
AUTO 103
Light Line Technician
2
AUTO 105
Suspension, Steering, and Alignment
3
AUTO 106
Automotive Brake Systems
2
AUTO 122
Advanced Electrical Systems
3
AUTO 125
Automotive Electronics
2
AUTO 135
Air Conditioning Systems
2
AUTO 170
Electrical Systems
3
AUTO 181A
Introduction to Alternative Fuel and Hybrid/Electric Vehicles
2
AUTO 181B
Hybrid Electric Vehicle Maintenance and Repair
3
Total Units
25.5
What is a Program Map?
A program map is a suggested semester-by-semester plan to help you complete the courses required for a particular degree or certificate. It is based on the major sheet for the particular degree or certificate you are interested in. It includes courses required for the major, general education and any necessary electives. 
A program map is a representation of the major sheet. It includes the specific specialty courses in a major, general education courses and any necessary electives. 
What is a Major Sheet?
A major sheet includes a description of the program you are interested in, what you can expect to learn once you have completed the program (Program Learning Outcomes) and the specific specialty courses you will need to complete within a major.