Overview.
The purpose of the associate degree in Biology is to provide a lower division science foundation for those interested in pursuing biology as a major field of study.  This major prepares students to transfer to any California State University or University of California campus.  Students considering careers in research, teaching, medical fields, biotechnology, or other related fields require a foundation in biological sciences.  The Biology major is an ideal academic preparation for entry into these professions. Students must complete each major course and major elective course with a grade of 'C' or better to be awarded the degree.
Image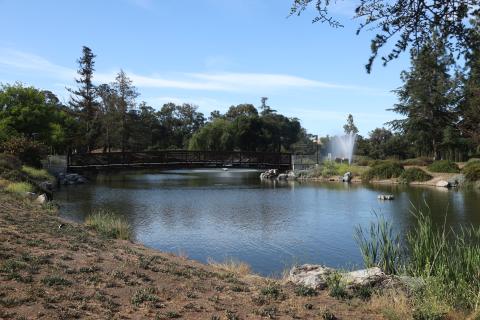 Program Learning Outcomes
Employ the scientific method to pose testable hypotheses and make predictions.
Design and implement controlled experiments or observational studies to test predictions.
Collect, quantify, summarize, interpret, and present biological data.
Critically assess biological arguments.
Use computers to access multimedia lessons and conduct Internet searches for information on biological phenomena.
Write scientific papers and laboratory reports.
Use scientific terms appropriately.
Describe the importance of evolution as a guiding principle in biology.
Explain and apply general biological principles to include biochemistry, cell and molecular biology, organismal biology, genetics, evolutionary biology, and ecology.
Integrate the concepts and systems of homeostasis.
Compare and contrast the cells, tissues, organs, and organ systems of plant and animal organisms.
Apply general chemistry principles to biological processes and systems.
Required Courses
Major Requirements                 
Major Electives
 
Course
Title
Units
Select 8 units from the following:
8
Human Biology
 
Forensic Biology
 

BIOL 033

 
 
Human Heredity
 
Plants and Human Welfare
 
Ecology
 
Marine Biology
 
Wildlife Biology
 
Human Anatomy
 
Human Physiology
 
General Microbiology
 
Field Biology
 
Environmental Science
 
Recommended Chemistry/Math Preparation
Total Requirements 
 
Course
Title
Units
Major Requirements
20
Major Electives
8
General Education Requirements 1
33
Physical Activity
1
Total Units
62
| | |
| --- | --- |
| 1 | 6 units of G.E. (Area B) can be met in Physical and Biological Science from required major/elective courses |