Overview.
The chemistry certificate program grants students a certificate acknowledgment that they have successfully completed a set of required general chemistry and organic chemistry courses with labs.  It is designed to provide potential employers with proof that the students have the core competency to begin work in chemistry at the entry level.  In addition to the lecture component where knowledge in chemistry will be mastered, all courses include labs that would provide students with the hands-on skills and experience gained from doing experiments involving different techniques.  Completion of the certificate program requires that student successfully complete CHEM 012A and CHEM 012B at Evergreen Valley College. A grade of "C" or better in each course is required to receive the certificate of achievement.
Image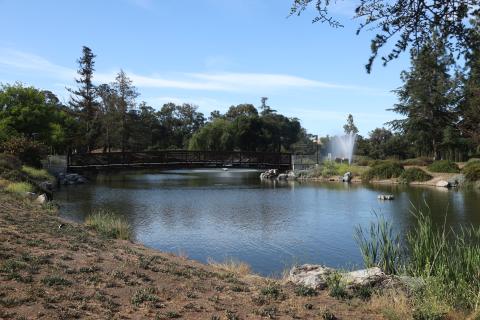 Program Learning Outcomes
Perform basic and complex calculations related to the preparation of solutions, as well as the skills to prepare chemical solutions.
Follow experimental protocols involving the uses of standard and analytical equipment, materials, and techniques employed in general, organic and analytical chemistry laboratory.
Carry out quantitative and qualitative analyses in experiments.
Function independently or with a team on experimental lab assignments that involve scientific methods.
What is a Program Map?
A program map is a suggested semester-by-semester plan to help you complete the courses required for a particular degree or certificate. It is based on the major sheet for the particular degree or certificate you are interested in. It includes courses required for the major, general education and any necessary electives. 
A program map is a representation of the major sheet. It includes the specific specialty courses in a major, general education courses and any necessary electives. 
What is a Major Sheet?
A major sheet includes a description of the program you are interested in, what you can expect to learn once you have completed the program (Program Learning Outcomes) and the specific specialty courses you will need to complete within a major.