Overview.
The Associate in Arts in Kinesiology for Transfer (AA-T) degree will prepare students with the strong foundation necessary for pursuing studies at the university level in various careers in the health, fitness, and sports industries. Career options include: sport coach, strength and conditioning specialist, athletic director, physical therapist, personal trainer, health club owner, exercise physiologist, sport psychologist, sports management and athletic trainer.  
The AA-T in Kinesiology is intended for students who plan to complete a baccalaureate degree in Kinesiology or a related field of study at a California State University (CSU). Students who complete this degree are guaranteed admission to the CSU system, but not to a particular campus or major. Students transferring to a CSU campus that accepts the AA-T in Kinesiology will be required to complete no more than 60 semester units after transfer to earn a baccalaureate degree.  
Image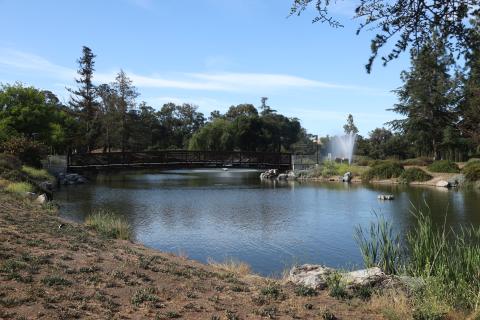 To be awarded the Associate Degree for Transfer, students must have the following:
Completion of 60 CSU transferable semester units.
A minimum of at least 2.0 GPA in CSU transferable courses (note that a higher GPA may be required in some institutions).
Completion of at least 18 units in the major with a grade of "C" or better. A "P" (Pass) grade is also an acceptable grade for courses in the major if the course is taken on a Pass/No Pass basis.
Certified completion of the CSU General Education-Breadth (CSU GE-Breadth) requirements, or completion of the Intersegmental General Education Transfer Curriculum (IGETC) for CSU requirements.
Please Note: No more than 60 semester units are required for this degree and no additional requirements will be imposed by Evergreen Valley College.
Program Learning Outcomes
Demonstrate an understanding of the basic structure of the human body and how its various systems respond.
Explain the importance of lifetime fitness in today's society.
Identify the values or code of ethics related to the major that reflects one's respect for different ideas, peoples, and cultures.
Demonstrate oral and written competence in the major field.
Required Courses
Major Requirements
 
Course
Title
Units
Core Requirements
 
Introduction to Kinesiology and Physical Education
3
Human Anatomy
5
Human Physiology
5
Movement-based Courses: Select one course from three of the following areas:
3

Fitness

 
Step Aerobics
 
Ultimate Fitness
 
Power Punch
 
Fit Camp
 
Hatha Yoga
 
Walk/Jog Beginning
 
Jogging for Fitness
 
Indoor Cycling
 
Aerobics With Music
 
Weight Training Beginning
 
Cardio and Strength Circuit Training
 
Fitness Walking for Beginners
 
Hiking Death Valley
 
Hiking and Backpacking, Beginning
 
Hiking and Backpacking, Intermediate
 
Rock Climbing, Beginning
 
KINS 088B
Rock Climbing, Intermediate
1
Core Strength Conditioning
 
Body Sculpting
 
Pilates Mat Workout
 

Individual Sports

 
Tennis, Beginning
 
Tennis, Intermediate
 
Table Tennis Beginning
 
Table Tennis Intermediate
 
Self-Defense
 
Paddle Sports, Beginning
 
Kayaking Beginning
 

Team Sports

 
Pickleball Beginning
 
Pickleball Intermediate
 
Badminton, Beginning
 
Badminton Intermediate
 
Beginning Basketball
 
Soccer, Beginning
 
Softball, Beginning
 
Softball Intermediate
 
Beginning Volleyball
 
Intermediate Volleyball
 
Advanced Volleyball
 
List A: Select two courses
6
Introduction to Chemistry
 

or CHEM 001A

General Chemistry
First Aid, CPR & AED
 
Elementary Statistics
 

or BUS 060

Fundamentals of Business Statistics
Algebra/Trigonometry-Based Physics I
 

or PHYS 004A

General Physics
Total Requirements
Course List
Course
Title
Units
Major Requirements
22-26
CSU GE-Breadth or IGETC for CSU 1
37-39
Transferable electives (as needed to reach 60 units)
 
Total Units
60
| | |
| --- | --- |
| 1 | Some GE courses may be double-counted within the major and will reduce the number of units. General electives may be needed to reach 60 units. Please consult with a counselor to determine which courses are applicable. |