Overview.
The paralegal profession is one of the fastest growing job fields in the nation. Paralegals hold increasingly important and high paying positions at large and small law firms, corporate legal departments, government agencies, banks, real estate and insurance companies, nonprofit organizations, and Silicon Valley startups.
Evergreen Valley College's Paralegal Studies Program prepares graduates to work as a "paralegal" or "legal assistant" under California law (Business and Professions Code Section 6450). The Paralegal Studies Certificate requires students to complete 24 units of classes, preparing graduates for employment as paralegals or legal assistants.
Image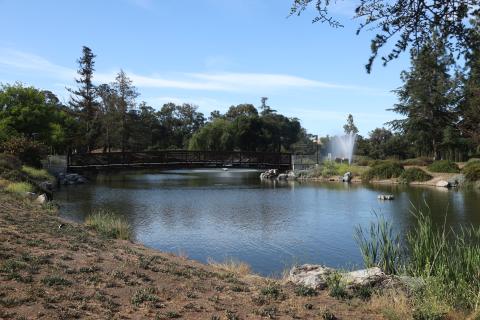 Program Learning Outcomes 
Demonstrate a proficient knowledge of the various areas of law and their importance.
Describe the legal profession's basic ethical guidelines and apply them in hypothetical situations.
Demonstrate effective legal research skills by selecting and utilizing appropriate sources of law.
Prepare legal research memoranda and other documents commonly used by attorneys.
Use legal terminology capably in an appropriate context.
Required Courses
 
Course
Title
Units
LA 010
Introduction to Law, Legal Research, the Constitution, and Ethics
3
LA 071
Legal Research
3
LA 072
Advanced Legal Analysis & Writing
3
Select 15 units of Legal Specialty Courses
15
Overview of Contracts, Property, and Tort Law
 
Civil Litigation
 
California Courts and Litigation Practice
 
Tort and Personal Injury Law
 
Real Estate and Property Law
 
Family Law
 
Criminal Law
 
Corporate and Partnership Law
 
Intellectual Property Law
 
Immigration Law
 
Constitutional Law
 
Total Units
24