Overview.
The Social Justice Studies-African American Studies is an academic program composed of courses that critically explore, through interdisciplinary means, the past and present experiences of African American minority groups in the United States. African American Studies program supports students in developing a critical consciousness and an understanding of social, political, cultural, and economic forces that have shaped the histories and current day realities of African Americans. The curriculum is grounded in the principles of social justice and self-determination of oppressed communities. This program centralizes the knowledge, epistemologies and critical thinking produced by racially and sexually oppressed subjects, and we endeavor to examine the entangled intersectionality of racialized sexuality, gender, and class in complex socio-historical processes.  African American Studies students have followed many career paths that include:  Education, Law, Social Work, Immigrant Rights, Administration of Justice, Civil Rights, Politics, Government, Community and Housing Development, Community Organizing and more.
Image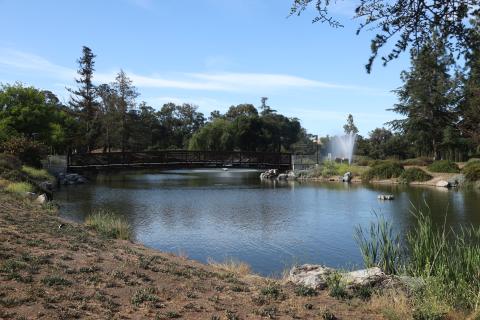 To be awarded the Associate Degree for Transfer, students must have the following:
Completion of 60 CSU transferable semester units.
A minimum of at least 2.0 GPA in CSU transferable courses (note that a higher GPA may be required in some institutions).
Completion of at least 18 units in the major with a grade of "C" or better. A "P" (Pass) grade is also an acceptable grade for courses in the major if the course is taken on a Pass/No Pass basis.
Certified completion of the CSU General Education-Breadth (CSU GE-Breadth) requirements, or completion of the Intersegmental General Education Transfer Curriculum (IGETC) for CSU requirements.
Please Note: No more than 60 semester units are required for this degree and no additional requirements will be imposed by Evergreen Valley College.
What is a Program Map?
A program map is a suggested semester-by-semester plan to help you complete the courses required for a particular degree or certificate. It is based on the major sheet for the particular degree or certificate you are interested in. It includes courses required for the major, general education and any necessary electives. 
A program map is a representation of the major sheet. It includes the specific specialty courses in a major, general education courses and any necessary electives. 
What is a Major Sheet?
A major sheet includes a description of the program you are interested in, what you can expect to learn once you have completed the program (Program Learning Outcomes) and the specific specialty courses you will need to complete within a major.