Welcome to the Office of Student Life! We want you to feel like you are part of the EVC community – and the Office of Student Life is here to create a nurturing campus environment that enhances your experience with us. We are the hub of campus events and activities and often collaborate with other EVC departments, programs, and organizations to help you engage and connect. 
Develop your leadership skills, join the Associated Student Government, or one of the many clubs on campus. If you want to start your own club, we can help with that, too. No matter what level of participation you are aiming for, we are here to support and empower you.
Image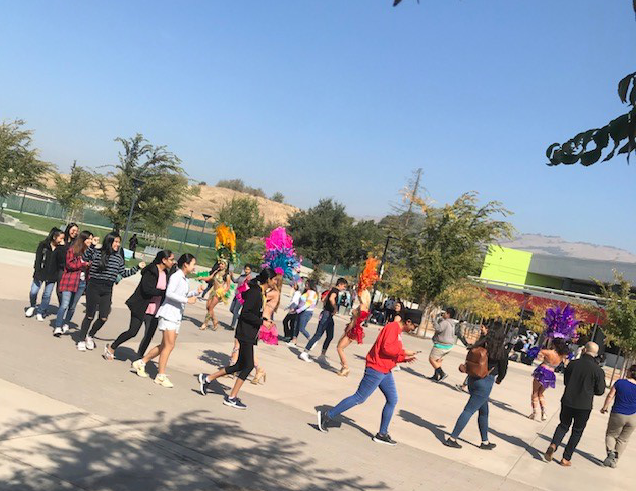 Tools & Resources
Quick Links
Image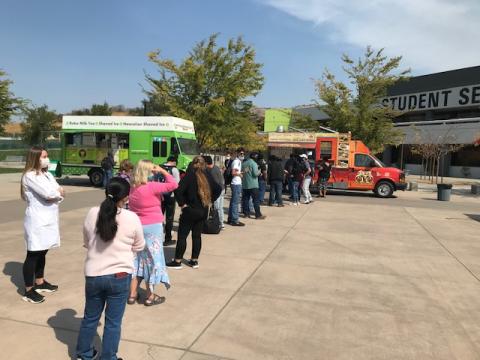 Vendor Information.
All off-campus organizations who wish to solicit information on the College campus must have prior approval from the Director of Student Development & Activities. NO off-campus organizations will be permitted to distribute information, collect information or sell anything on college property without prior approval and written permit.​  To learn more, please contact the Director at (408) 223-6768 or by email at raniyah.johnson@evc.edu.
Graduation.
Congratulations Graduates!
View the 2021 EVC Virtual Commencement Ceremony
Upcoming Graduation events and reminders will be updated on this site, sent to you via text and email, and posted on the EVC Student Life Instagram, and Official Evergreen Valley College Instagram and Facebook Accounts. 
If you have any questions or concerns, please contact the Office of Student Life at (408) 223-6768.​
Image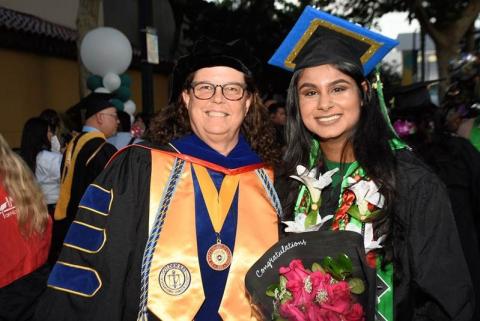 Image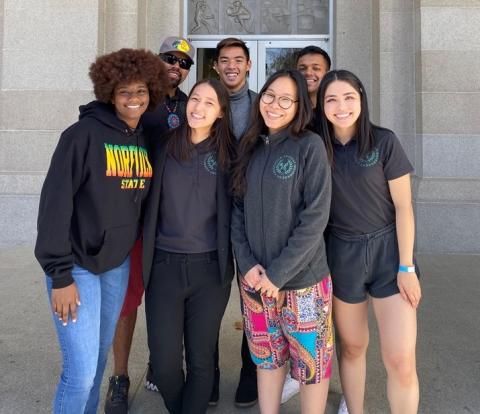 Associated Student Government (ASG).
The Associated Student Government (ASG) is responsible for promoting campus-wide activities, offering club support, encouraging involvement in the school and the community, and creating a friendly environment to meet academic goals. ASG represents the entire EVC student body and speaks on their behalf on a local, state, and national level to ensure the collective voice is heard and student needs are met. 
Student Clubs.
Join or Start A Student Club!
Student life at EVC has something for everyone! Below is a list of our active student organizations. Check them out and get involved! Interested in starting your own student organization? Use the forms found underneath the Club Info section to learn about the process or contact the Office of Student Life.
Image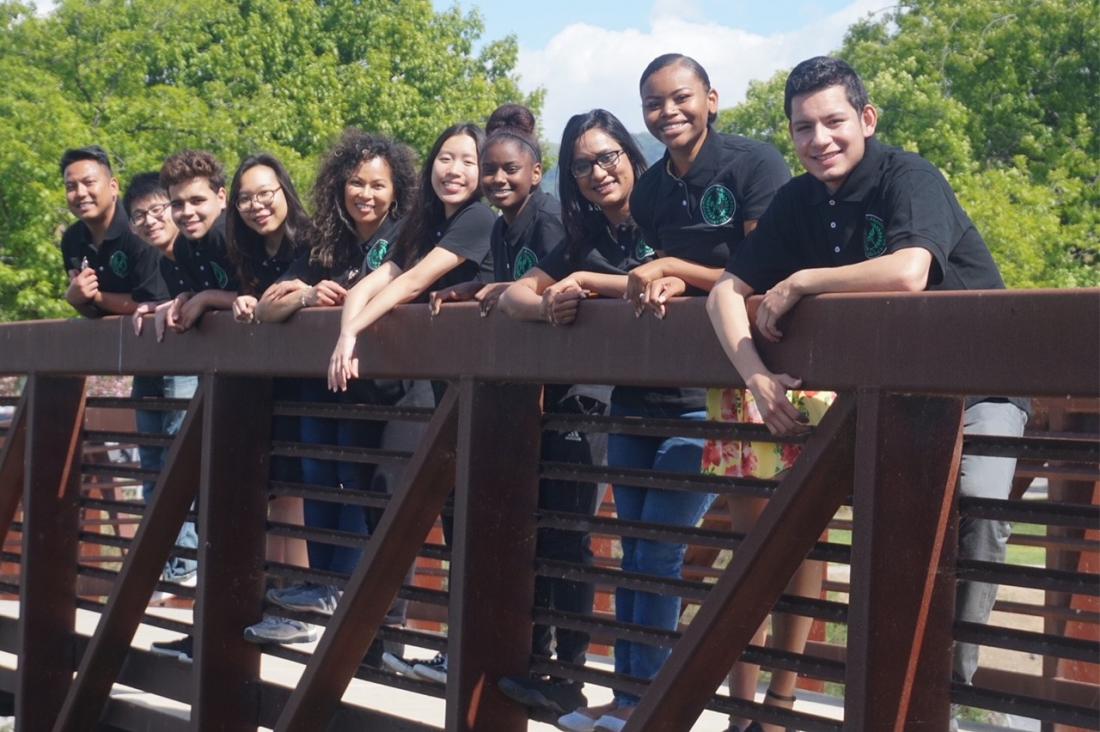 Club Names.
AAUW
President: Charina Tengson
Meetings Held: Tuesdays at 3:30pm in service learning
Club Advisor: Marjorie Clark
Email: evc.aauw@gmail.com​ 
Art & Design Organization (Art Club) 
Black Student Union 
President: Tiamatha Thomas
Meetings Held: Fridays at 10:00am in AFFIRM Office
Club Advisor: Sean Dickerson & Egbert Higini0
Email: ​ evcblackstudentunion@gmail.com
Biology Club
President: Briana Bordon
Club Advisor: Dr.Darcy Ernst and Dr. Adam Green
Email: evcbiologyclub@gmail.com
Our mission is to advocate for the students at Evergreen Valley College and provide a community that stimulates learning about the various aspects in the field of biology. We plan to accomplish these goals through community work, sustainability projects, and biology centered events.
Elizabeth Nava History Club 
President: Saul Varela
Meetings Held: Fridays at 10:00am Fridays inside of the J.E.W.E.L Office
Club Advisor: Harvey Gipson
Email: ​ n/a
ENLACE Student Association 
President: Zulma Burgos-Arce
​Meetings Held: Every other Wednesday @ 2:45pm in AE-142
Club Advisor: Frank Espinoza & Mayra Garcia
Email: ​esa.evc@gmail.com​
Evergreen Nursing Student Association (ENSA) 
President: ​Andee Gayle Villadelgado​ ​Meetings Held: every other Monday at 3:00pm in S201
Club Advisor: Sue Wetzel & Adrienne Burns
Email: sue.wetzel@evc.edu
EVC Computer Science Club 
President: Alan Luu
Meetings Held: N/A
Club Advisor: Henry Estrada & Kathy Jenson
Email: N/A​
Honors Club
President: Nisha Agarwal​​
Meetings Held: Fridays at 2:15pm in Roble 206
Club Advisor: David Hendricks
Email: evchonorsclub@gmail.com
International Students Association
President: Minh Phan
​Meetings Held: Tuesdays​ at 2:30 in the International Student Office​
Club Advisor: Alla Markevich & Tina Iniguez
Email:​ evcisaclub@gmail.co​m​
Jazz Club
President: Stephan Heffner​
Meetings Held:Thursdays at 1:00pm inside of Gullo I-206
Club Advisor: Maryam Farshadfar
Email:​ evcjazzclub@gmail.co​m​​
Journalism Club
President: John Paul K. Amoral
​​Meetings Held: Mondays at 3:30pm in EVC Library
Club Adviso​r: Huma Saleem
Email: evcjournalism@gmail.com
Society for the Advancement of Chicano and Native Americans in Science (SACNAS)
President:Joshua Marquez
Meetings Held: Thursdays at 4:30 in AE-142Advisor: Al Gonzalez​ & Shanna Erickson
Email:evcsacnas@gmail.com
​​The mission of SACNAS (Society for the Advancement of Chicano and Native Americans in Science) at Evergreen Valley College is to guide students in attaining an advanced degree in science, technology, engineering, or mathematics for the purpose of sharing wisdom to​ ​​​the community.​​​​
Veterans Club
President:
​Meetings Held:
Club Advisor:
Email: ​
Contact
Raniyah Johnson
Director of Student Development & Activities
---
raniyah.johnson@evc.edu
Office of Student Life
Gullo Student Center, G-205
Bryana Perez
Program Specialist, Student Development & Activities
---
bryana.perez@evc.edu
Office of Student Life Gullo Student Center, G-205