Thank you for choosing Evergreen Valley College to help you achieve your goals.
The Admissions and Records department is where you will begin your educational journey at EVC, and we will guide and support you along the way.
It all starts with 5 easy steps, beginning with "Apply for Admission" – then you are on your way. 
Image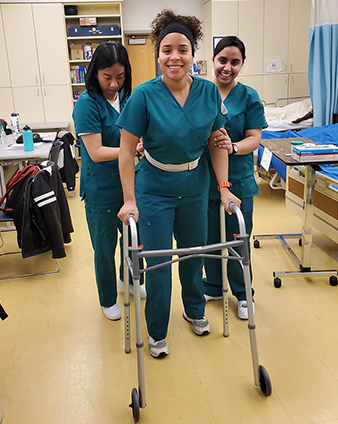 Tiffani Lam
A&R Lead Coordinator
tiffani.lam@evc.edu 
Faculty liaison and Veterans certifying official
Franchesca (Julie) Griffin 
A&R Coordinator II 
franchesca.griffin@evc.edu 
Application assistance, enrollment help, and payment
A&R Technicians:
Carmen Vazquez
A&R Technician 
carmen.vazquez@evc.edu 
Application assistance, enrollment help, and payment
Contact Carmen if your last name begins with the letters A-I
Jose Denton
A&R Technician 
jose.denton@evc.edu 
Application assistance, enrollment help, and payment
Contact Jose if your last name begins with the letters J-Q
Anali Dimas
A&R Technician
anali.dimas@evc.edu 
Application assistance, enrollment help, and payment
Contact Anali if your last name begins with the letters R-Z
Huong T. Nguyen
A&R Assistant 
huong.nguyen@evc.edu
Application assistance, enrollment help, and payment
Evaluators:
Alejandra Raya
Sr. Evaluations Specialist
alejandra.raya@evc.edu
Graduation Petitions and transcript evaluation
**The A&R office will be closed on Friday, 11/17/23 for a departmental meeting**
Mon/Tues/Thurs: 8am-5pm
Wed:                 8am-6pm 
Friday:               8am-1pm
Phone: (408) 270-6441
Phone Hours:
Mon/Tues/Thurs:  8:30am-4:30pm
Wed:                       8:30am-5:30pm
Fri:                          8:30am-12:30pm
Location: A&R Building
email:evcar@evc.edu 
fax #: (408) 223-9351