Umoja-AFFIRM is an academic program focusing on African American students which emphasize the successful completion of the "cognitive core" areas of study. The program identifies the English, Math, and Science disciplines as the "cognitive core" because these three disciplines lie at the heart of a student's academic achievement and performance throughout the general/transfer educational curricula. A Guidance course is also offered as part of our program.
As an academic program at Evergreen Valley College, Umoja-AFFIRM is designed to increase the retention, matriculation, and transfer of African American students. The Umoja-AFFIRM program, although specifically designed for African American students, also serves students who are not African American and who desire the nurturing services that are offered by the program.
Please complete Umoja-AFFIRM application. 
Image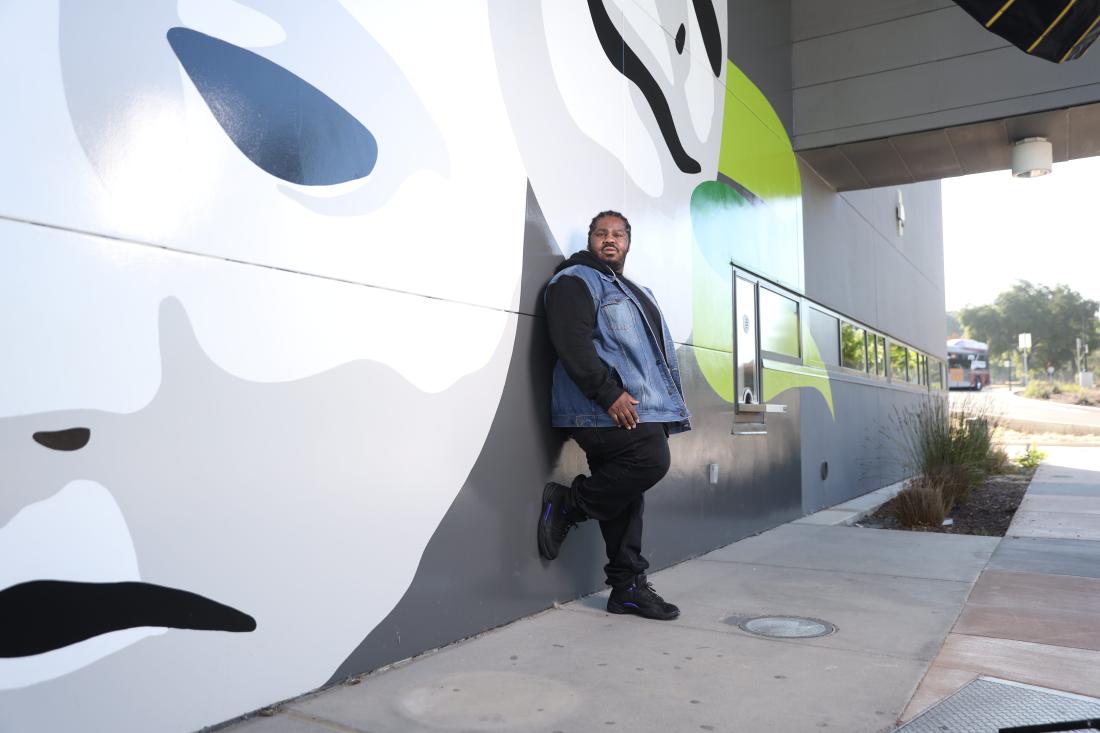 Image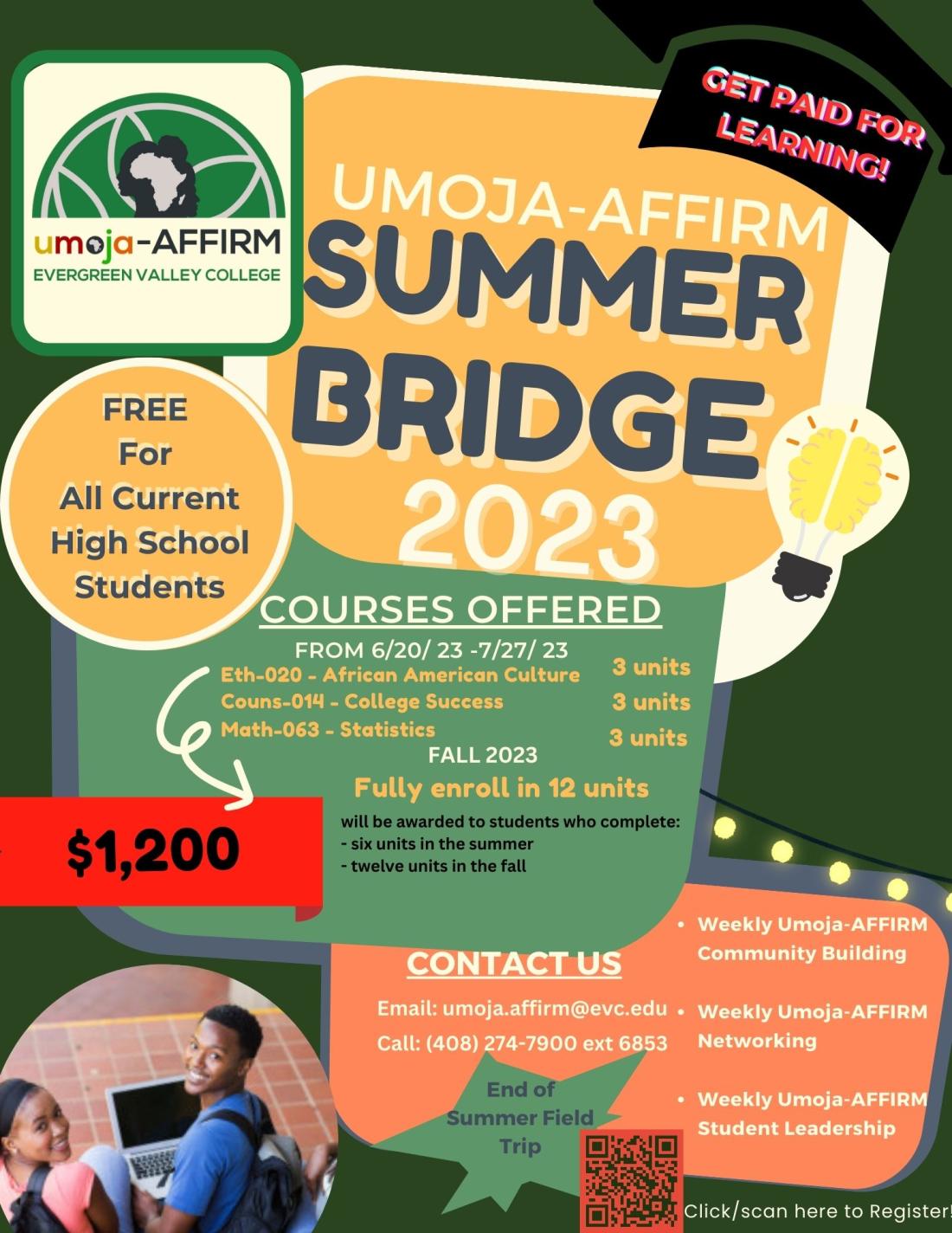 Umoja-AFFIRM Summer Bridge 2023
This summer Umoja-AFFIRM is offering free summer classes for current and recent High School graduates. Students will be able to take any two of our three classes and earn college credit, if you will be returning to high school in the fall you will be able to enroll as a dual enrollment student and earn high school credit as well. Classes will run from June 20th through July 27th 
For graduating seniors that complete the summer bridge program and enroll in 12 units at EVC in the fall, they will earn $1,200
Students will also have weekly community-building, networking, and student leadership opportunities. 
Courses Offered
Ethnic Studies 020: African American Culture
Counseling 014: College Success
Math 063: Statistics
Students interested will need to enroll in Evergreen Valley College for the summer of 2023 and also complete the Umoja-AFFIRM Summer Bridge interest form.
Tools & Resources
Resources to Support + Strengthen Your Studies
What Is Umoja-AFFIRM?
Umoja, (a Kiswahili word meaning unity) is a community and critical resource dedicated to enhancing the cultural and educational experiences of African American and other students. AFFIRM is an acronym meaning Academic Force For Inspiration Retention & Matriculation. We believe that when the voices and histories of students are deliberately and intentionally recognized, the opportunity for self-efficacy emerges and a foundation is formed for academic success. Umoja actively serves and promotes student success for all students through a curriculum and pedagogy responsive to the legacy of the African and African American Diasporas.
Umoja-AFFIRM Course Offerings
Use the link below to fill out the online application if you would like to become a member of the Umoja-AFFIRM program. 
Contact.
Claudia Barbosa Egbuonye
Program Counselor/Coordinator
(408) 274-7900 ext. 6853
AC-130 (Acacia Building)
Mon - Thur: 9AM - 5PM
Counseling Hours
Please call us at (408) 274-7900 ext. 6853 or email us at Umoja.Affirm@evc.edu to get in contact with our office and schedule an appointment with our counselor. Thank you.